The 3 Best Squirrel Proof Bird Feeders to Buy in 2017
If you're reading this page now you've problem had the same problem that any bird watching and bird feeding enthusiast has faced. Time and time again you fill up your bird feeder, excited about what birds are going to be attracted to the garden over the next few days… only to find out some greedy squirrels gone at all of the food! Well this was a regular occurrence for me too, which is why I've done a lot of research on preventing those greedy squirrels and decided to write this article.
Squirrel Proof Bird Feeders are a great way of assuring that you can feed the birds without worrying about it getting all eaten up by the Pesky Squirrels. A great set up I find is to have one squirrel proof bird feeder and one regular bird feeder on the go, along with a couple of suet balls which seems to give a nice mixture for a range of all British birds and British Wildlife to feast on in the Garden.
In the article below I will be discussing the three Squirrel Proof Bird Feeders that, after many hours of research and experimentation, I have concluded are the best you can buy on the market with the best prices in 2017 🙂
1. Winning with its Patented Design this one goes to the 'The Squirrel Buster' Squirrel Proof Bird Feeder
The Squirrel Buster really is a great Squirrel Proof Bird Feeder. With an innovative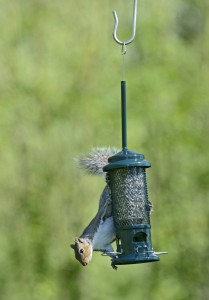 patterned design that includes an adjustable counter weight which close the entrances to the bird feed if a greedy squirrel tries to get more than their fair share… Indiana Jones Style! The beauty about this counter weight design too is that it can be adjusted to prevent larger birds from also eating from it too, such as pigeons. This design as well as a few other of its beautiful features is why this feeder really does stick out from the rest, selling over 1.5 Million units world wide… I would highly recommend this Squirrel Proof Bird Feeder- You can read the full review here which goes into further details about its design and features 

2. This one wins with Quality and Design, the Gardman Heavy Duty Squirrel Proof Seed Bird Feeder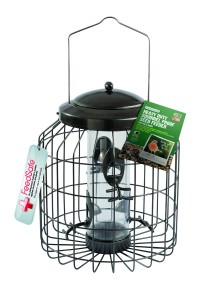 Gardman are a large manufacturer of Garden products and due to their high quality and design are one of the largest Brands in the Garden Market. The Gardman Heavy Duty Squirrel Proof Seed Bird Feeder is definitely one bird feeder they have not let down with. Made from its high quality metal die cast cage and finished off with a gunmetal finish this is really going to hold out any tough squirrel and of course tough British Weather that comes along with the seasons too. A great added bonus with this Squirrel Proof Bird Feeder is that it is also coated in a layer of something called 'Feedsafe Biocidal Coating' which kills any harmful bacteria on contact preventing diseases between the birds – If you would like to read the full review on this product you can read it here

3. And last but not least, the jack of all trades, the Tom Chambers Squirrel Proof Bird Seed Feeder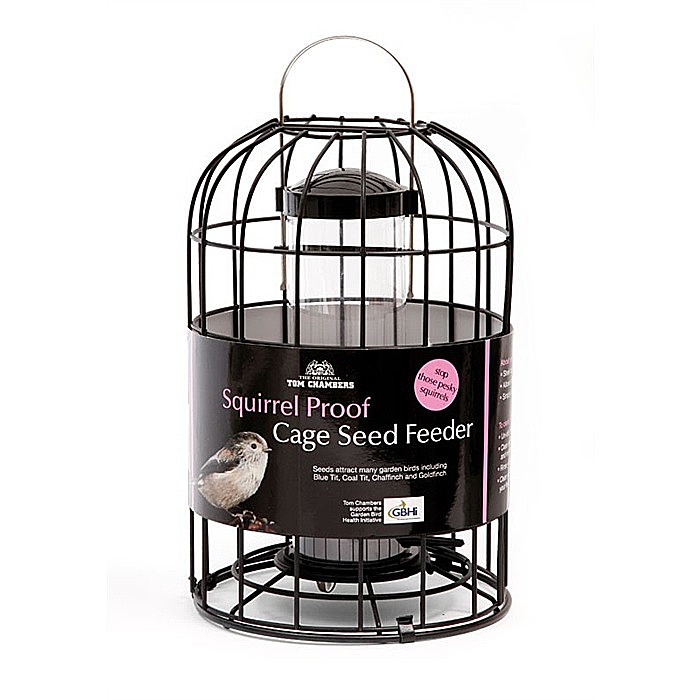 Another great brand and one of the leaders in the market also is Tom Chambers. A UK brand that has over the years really made some really fine products. The Tom Chambers Squirrel Proof Bird Seed Feeder is by far just one of their many great products. What's lovely about this squirrel proof bird feeder is the squirrel cage can be removed if you also decide you just want it to be a conventional bird feeder which is a really nice feature that hasn't been seen in any other squirrel proof bird feeder designs. Strong and sturdy with a few other features this really is a great bird feeder and which is also the slightly cheaper option of the three – You can read about the full review and its other features here


Summary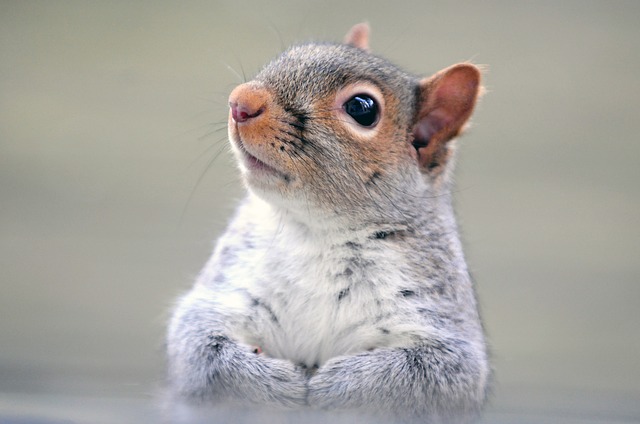 Article Name
The 3 Best Squirrel Proof Bird Feeders to Buy in 2017
Description
The 3 Best Squirrel Proof Bird Feeders to Buy 2017. Summarising the three best Squirrel Proof Bird Feeders you can buy right now with links to the full reviews and best prices!
Author