The 5 Most Stunning Photos of Wildlife Captured on Bird Feeding Stations
Bird Feeding Stations are a beautiful way to attract wildlife into your garden. Weather it be birds, or other local wildlife you can guarantee a bird feeding station will attract them all! They are great also for avid photographers who would like to shoot local wildlife and if you have a night vision camera are great to film as you'd be surprised what they can attract at night! These photos are my top 10 favourite photographs of UK wildlife captured on bird feeding stations that I've found from around the web. They are all wildlife that you too could see, or even capture on your camera. Feel free to post any of your stories of wildlife you've seen in your garden in the comments box below 🙂
Goldfinches bring a beautiful colour to the garden
A small but sociable bird, gold finches are very visible by their beautiful yellow and red feathers. They are known to migrate to Spain in the winter but can be seen in UK Gardens all year round. These little birds using the bird feeders on bird feeding stations is on the rise, so keep an eye out for them! 🙂
Photo by Nige's Place via Flickr
A Common One but still a Stunner none the less, The Robin Redbreast
These are such a cute little friendly bird I couldn't not put them on the list! Seen in the winter, the stunning Robin Redbreast lights up in front of the white snow with its beautiful ginger red feathers on its breast. Chirping their sweat tunes, you'l be sure to see a good few on your bird feeding station this winter.
Photo by Bruce Sorrell via Flickr
The Illusive Greater Spotted Woodpecker
With a strong striking black and white feather pattern these are rare to see but have been known to use bird feeding stations across the UK. To notice one in the sky they have a distinctive bouncing flight and will happily have a nice meal from your bird feeder if it feels relaxed enough 🙂
Photo by Keith Hull via Flickr
Even the smallest of creatures will conquer the climb for a snack!
This cute little mouse was captured climbing up the bird feeding station to have a snack on the bird feeders. Its amazing what animals bird feeding stations can attract and this is a very cute example 🙂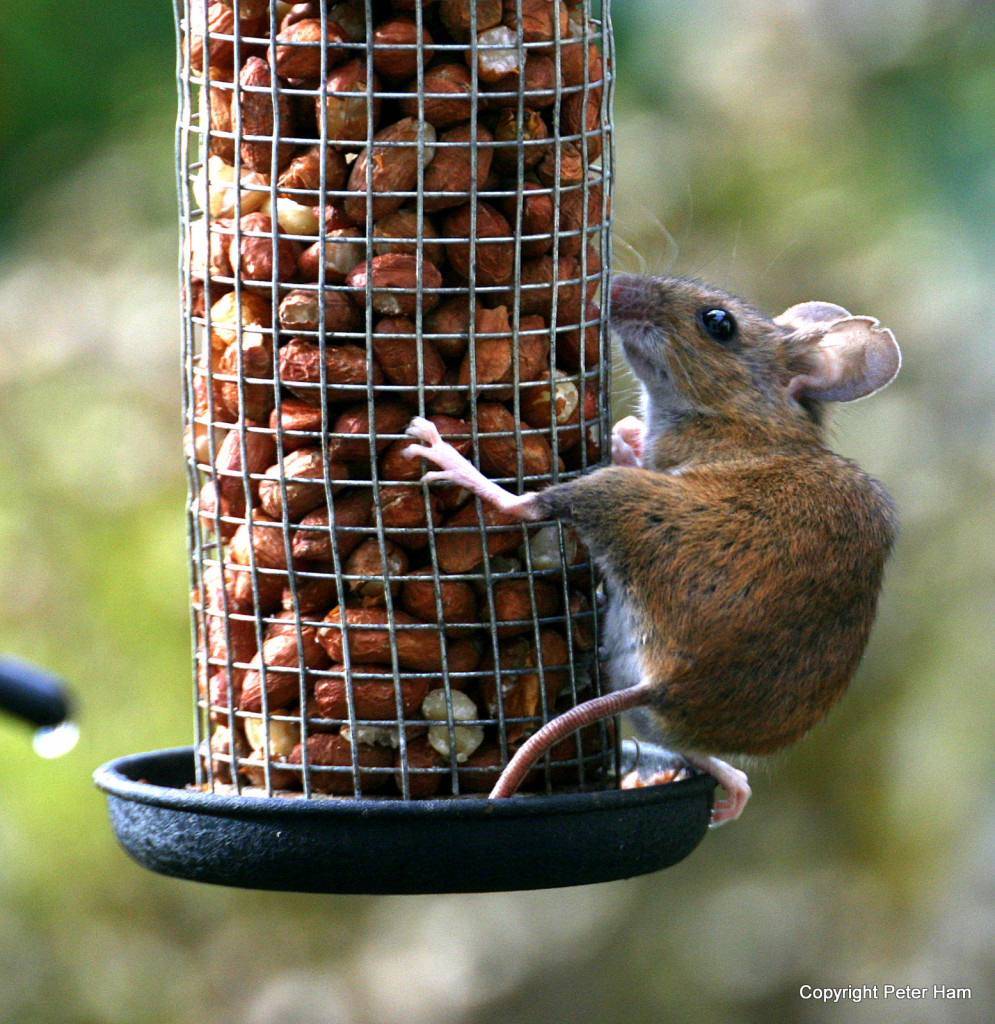 Photo by Peter Ham via Flickr
One of Britain's Most Attractive Gingers, the Red Squirrel
Now endangered and in low numbers due to the invasion of the Grey Squirrel the Red Squirrel is a very rare and beautiful sight. They can be seen though and will absolutely love to eat from bird feeding stations! They regularly come back to the same one if you often supply food to them and are a real special site to see let alone photograph. With there beautiful ginger red fur coat and their soft pointed ears you cant help but 'awwww' when you see one. 🙂
Photo by Eric Niven via Flickr
If you'd like to purchase your own bird feeding station you can follow this link to my article on the 'Top Bird Feeding Stations to Buy for your Garden in 2017'
Summary
Article Name
The 5 Most Stunning Photos of Wildlife Captured on Bird Feeding Stations
Description
This article shows you The 5 Most Beautiful Photos of Wildlife Captured on Bird Feeding Stations. Check out what you could see in your back garden!
Author